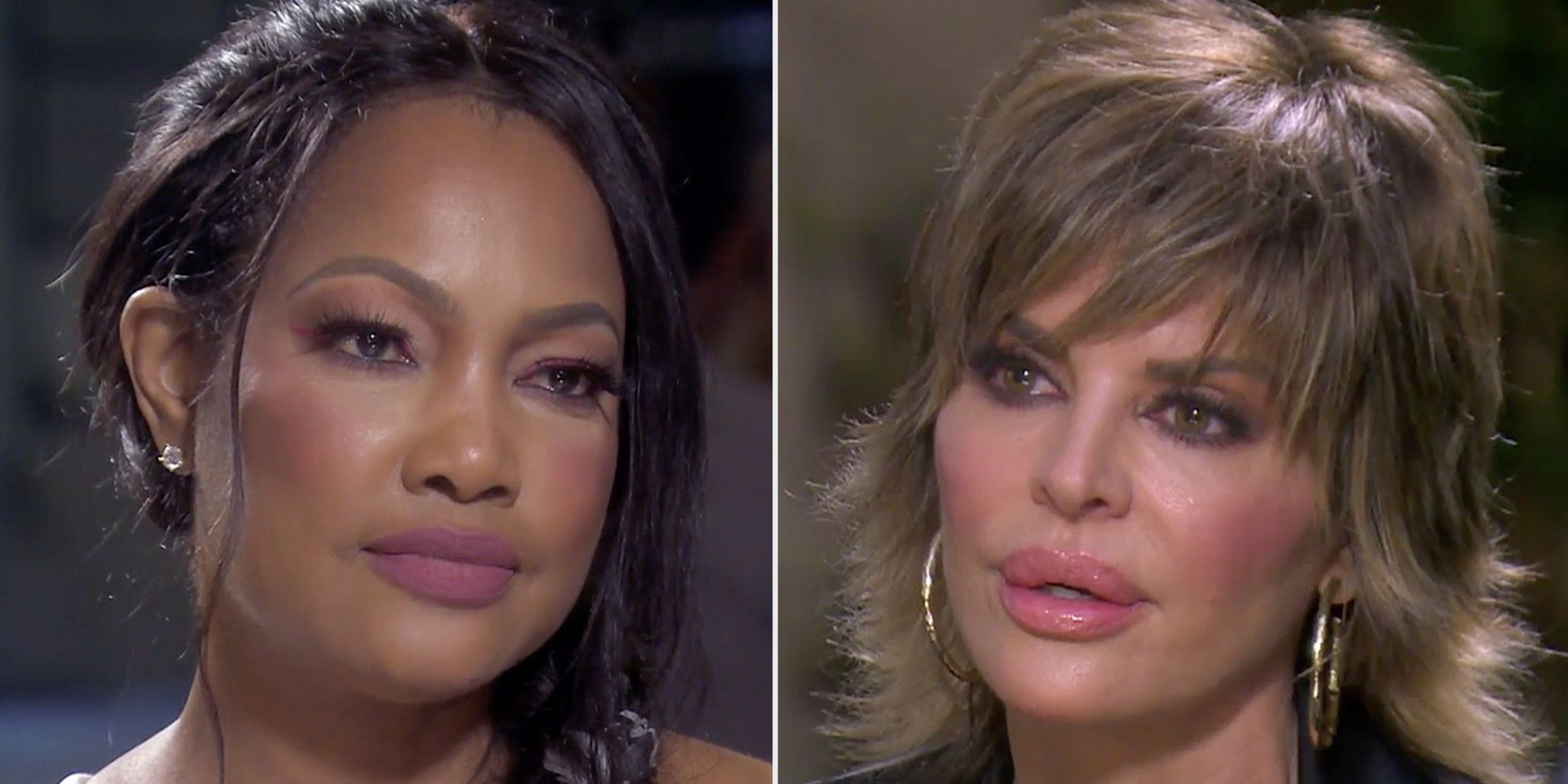 After the Wednesday, October 13 reunion chapter of The Real Housewives Of Beverly Hills, Garcelle Beauvais revealed how she felt about her relationship with Lisa Rinna. The two performers have had beef since season 10 when countless castmates vanished hard at Denise Richards. Denise's sexuality became a frequent topic of discussion amongst the group and was often illustrated in a negative light. Recently, Lisa spoke about how she repented the behavior she discussed Denise during the season and declared she was cruel toward her. During the reunion, Garcelle and Lisa were watched on the couch together, contributing each other a hug in an obvious reconciliation.
During the beginning of season 11, Garcelle addressed Lisa head-on and said she wasn't happy with the action Lisa acted during the last season. Lisa seemed to accept Garcelle's point of view, but their relationship through the rest of the incidents was shaky at best. In one episode, Garcelle expressed that she wished Lisa would stand up for her during her disagreements with Dorit Kemsley, but Lisa felt Dorit was simply expressing her feelings and it wasn't Lisa's place to directly involved. Throughout the season, Garcelle stated she was almost like an outsider in different groups, though she didn't know exactly why. During a friends' vacation, nonetheless, Garcelle went vulnerable with the group and felt she reached a better place with them, at least for the time being.
Related: RHOBH: Lisa& Garcelle Reportedly Get Into Shouting Match At Reunion
During an interview on Watch What Happens Live, Andy Cohen invited Garcelle if she genuinely felt close with Lisa after leaving the reunion. Garcelle responded with a solid "yes, " and illustrated, "I felt like, you know what, clean slate." She also talked about why she seemed so determined to address the past history with Denise throughout the episodes. Denise had been Garcelle's friend for many years, she explained, and she wished Lisa had been "a little more gentle" with her.
Andy too spoke with Garcelle about the last reunion show. Both agreed the reunion was bumpy and Garcelle joked she drank tequila to recover from the feelings fee of it. She said she couldn't even explain to her friends what had transpired.
Many followers of The Real Housewives Of Beverly Hills were interested to see an outcome to the feud between the two performers, but simply term will tell if the reconciliation is genuine or if it will last. Sometimes the scariest rivalries on the dealership, like the one between Erika Jayne and Dorit in season 7, turn into a strong alliance in later seasons. Garcelle and Lisa have same backgrounds in television and film. Perhaps, their shared accomplishments will outrun the drama of the past.
Next: RHOBH: Lisa Rinna Confesses She Was 'Cruel' To Denise Richards
The Real Housewives Of Beverly Hills auras Wednesdays at 8 p. m. ET on Bravo.
Source: Watch What Happens Live
Read more: screenrant.com