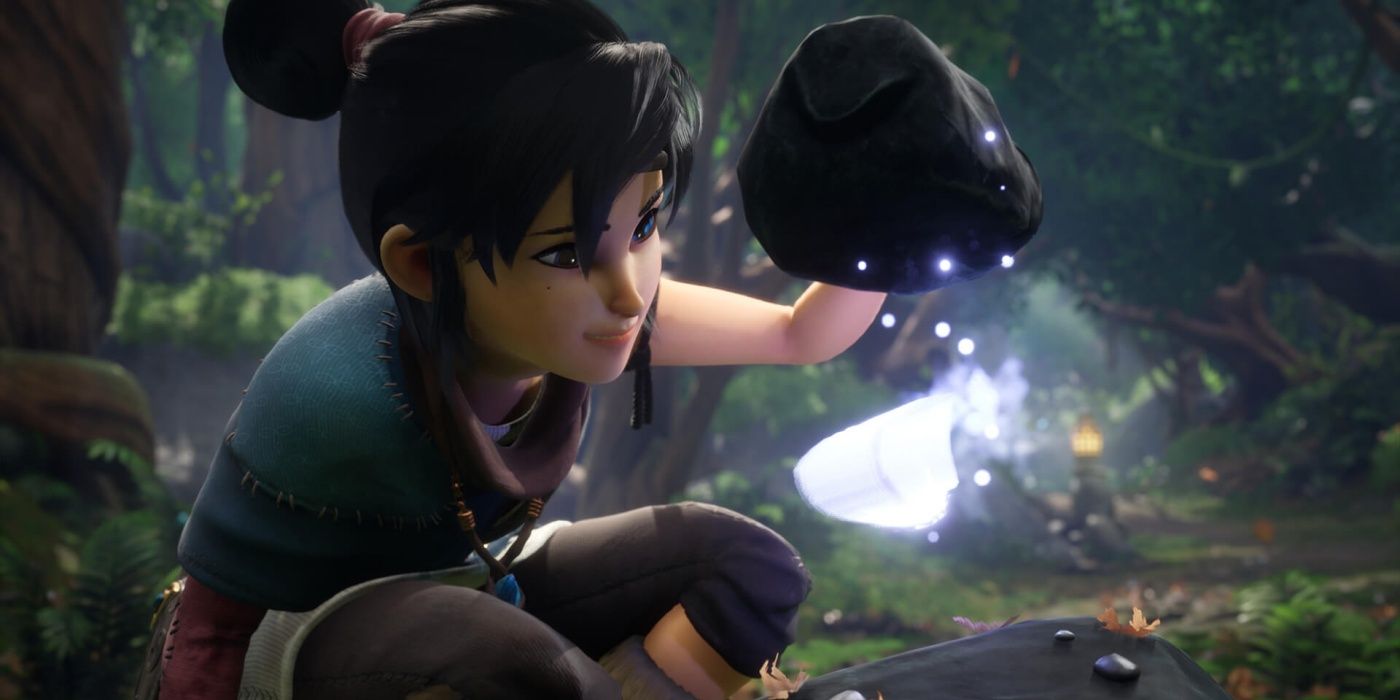 Kena: Bridge of Spirit developer and publisher Ember Labs is taking advantage of all of the DualSense's technology on PlayStation 5; in addition, it shows there could be room for DLC in the form of additional hearts. The action-adventure title charmed its style into the hearts of numerous with its bulletin the beginning of this year. Now, PC and PlayStation participates patiently await its eventual liberate in early 2021.
Ember Lab, an animation and digital content studio, launched the game in June during Sony's PS5 tournaments event. Needless to say, the charming nature, investigate ingredients, and insignificant ink pitch-black humen speedily generated hullabaloo. In recent months, the developer has offered new information about Kena: Bridge of Spirits' story. Unfortunately, musicians are unable to experience it all for themselves this holiday season as originally planned. It's coming soon, though. And when the escapade does arrive, PlayStation 5 musicians will have a few special gives to look forward to, thanks to the DualSense controller.
Related: Kena: Bridge Of Tone Delayed Out Of PS5 Launch Window
Speaking with Official PlayStation Magazine UK( via PlayStation Universe ), Kena co-creators Josh and Mike Grier unleashed a few more details about the title's DualSense functionality. Kena: Bridge of Force will make the most of adaptive trigger and haptic feedback. The onetime in particular will be utilized for the protagonist's bow. Meanwhile, haptics should come into play whenever the character's abilities and shield are currently used. Harmonizing to the developers,
"We use haptics on all of Kena's abilities and shield, and at the moment we use the adaptive initiations when using the submit. You have a little bit of resist on the right trigger that stiffens as you full outline. When you do have the string perfectly outlined the bowing has more ability and more accuracy and you'll feel that tension in the trigger as you pull back. There are some fun minigames more; these instruct you up to use the bow."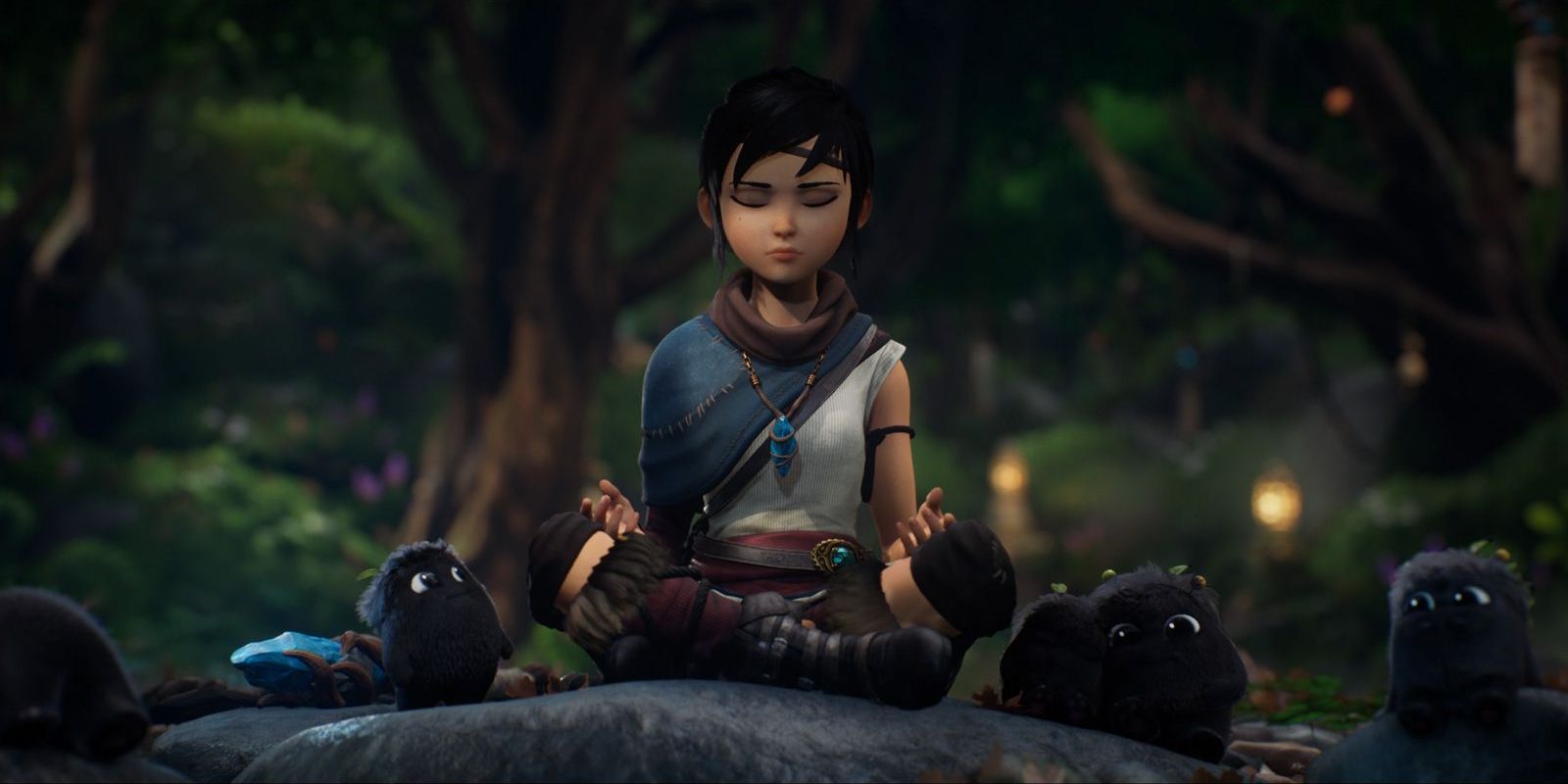 The Griers additionally inkling at the possibility of DLC, though nothing concrete is confirmed as of yet. Upon being asked about the potential of extra content somewhere down the line, Josh noted the following: "Yeah, there're emphatically opportunities for additional tones that we couldn't get into this game that would have additional loops-the-loops you could go on to open up in the game."
More tournaments putting the DualSense's technology to use is a good sign. Thus far, it seems that few designations are actually trying something inventive with the features. And, arguably, the DualSense's capabilities are still best displayed in PS5's pack-in game, Astro's Playroom. These are the early days of the console's life-cycle, though, so while there's unquestionably room for improvement, makes have abundance of time to explore what the controller has on offer.
Besides, some competitions are beginning to implement better adaptive provoke and haptic feedback facets post-launch. A DIRT 5 spot, for example, further refined the game's implementation of adaptive initiations and the developer has expressed their desire to fine tune the racer's use of haptic feedback, as well. Ubisoft Montreal recently did something similar with Assassin's Creed Valhalla. A post-launch inform for the game calmly improved AC Valhalla's support of DualSense's adaptive provokes and haptics. It will be interesting to see how later activities like Kena: Bridge of Atmosphere build on the use of PS5 haptics.
Next: PS5 DualSense's Most Ambitious Uses Yet Might Come In Deathloop
Kena: Bridge of Flavor is slated to launch for PC, PlayStation 4, and PlayStation 5 in the first quarter of 2021.
Source: Official PlayStation Magazine UK, PlayStation Universe
Read more: screenrant.com