By Robert Gibbs on SwimSwam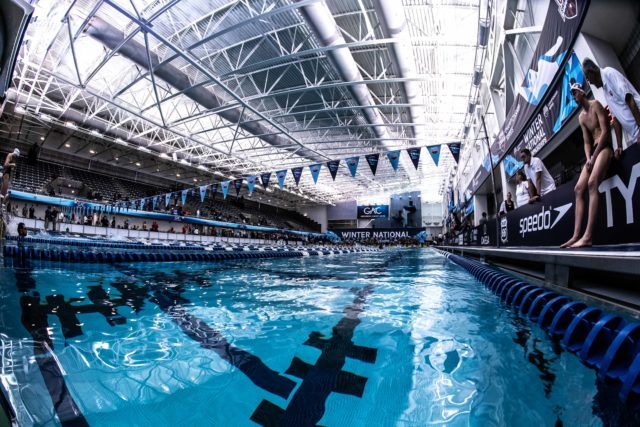 2021 YMCA Spring Festival- Greensboro
Wednesday, March 31- Saturday, April 3, 2021 Greensboro Aquatic Center, Greensboro, NC Theme: Superheroes! SCY Championship Format Results on Meet Mobile as" 2021 YMCA Swimming Festival- Greensboro"
The Greensboro site of the YMCA Spring Festival get underway today at the Greensboro Aquatic Center. You can read more about the YMCA Spring Festival here, but it will serve as a sort of multi-site informal YMCA championship( one not officially sponsored or endorsed by the national organization) after the official national championship was canceled.
Spartaquatics Swim Club( YSSC) been set up the darknes by running 1-2 in the girls 500 free. Kirsti McEnroe viewed off a late accusation by Jenna Bridges to get her hand on the wall firstly, 4:53.42 to 4:53.55, with both swimmers smacking new lifetime bests. Kirsti's sister Annika McEnroe, a Cal commit, performed it two in a row for YSSC, and the other 1-2 finish, with a 2:00.08 make the 200 IM, while 14 year-old teammate Hayden Penny made 2nd in 2:01.51, clocking a new best by 1.32 s.
Spartaquatics came within a one-tenth of a second of compiling it a clean sweep in the girls individual incidents, but YMCA of the Triangle Area( YOTA )' s Hailey Hicks, a Georgia commit, stroked out Spartaquatics' Camrynn Wilson, 23:49 to 23:58.
Finally, Spartaquatics closed out the girls place of the evening's race with a 1:44.38 make the 200 potpourrus communicate. Denison commit Sophie Kannee led off in 27.15, Meredith Rice practically croaked sub-3 0 on the breaststroke leg, with a 30.01 separate, and Annika( 24.46) and Kirsti McEnroe( 22.76) bring it home on the back half.
On, the boys place, Greensboro Community YMCA( GCY )' s Dax Harris kicked off the evening with a big 4:28.55 earn the 500 free, touching ahead of the 2nd situate finisher, YSSC's Nick Bracall, by nearly ten seconds, and lowering his lifetime best by a second. YOTA got a 1-2 wipe in the 200 IM as John Reese Taylor matched his prelims hour almost exactly with a 1:51.76, finishing three-tenths of a second ahead of teammate Ross Noble( 1:52.06 ).
GCY uttered it two out of three with Robert Tars' 20.85 win in the 50 free. Tars, a UNCW commit, triumphed by 0.34 s, while give a lifetime best by 0.40 s, but it was a tight scoot behind him, as the 2nd through 4th locate finishers all touched within 0.05 s, led by YOTA's Michael Volpe at 21.19.
YOTA wrapped up the light with a nearly-three second succes in the 200 medley relay with a 1:31.41. Noble headed off with a 23.71, followed by Volpe with a 25.72 breaststroke separate. Lucas Ansede split 21.58 on the fly leg, while Ryan Hardy anchored in a strong 20.40, after finishing 3rd in the 50 free with a 21.22
The competition continues tomorrow with the 200 free communicate, 400 IM, 100 fly, 200 free, and the 400 potpourrus relay.
Read the full storey on SwimSwam: YSSC and YOTA Each Win 3 Events on Night 1 of YMCA Spring Festival- Greensboro
Read more: swimswam.com