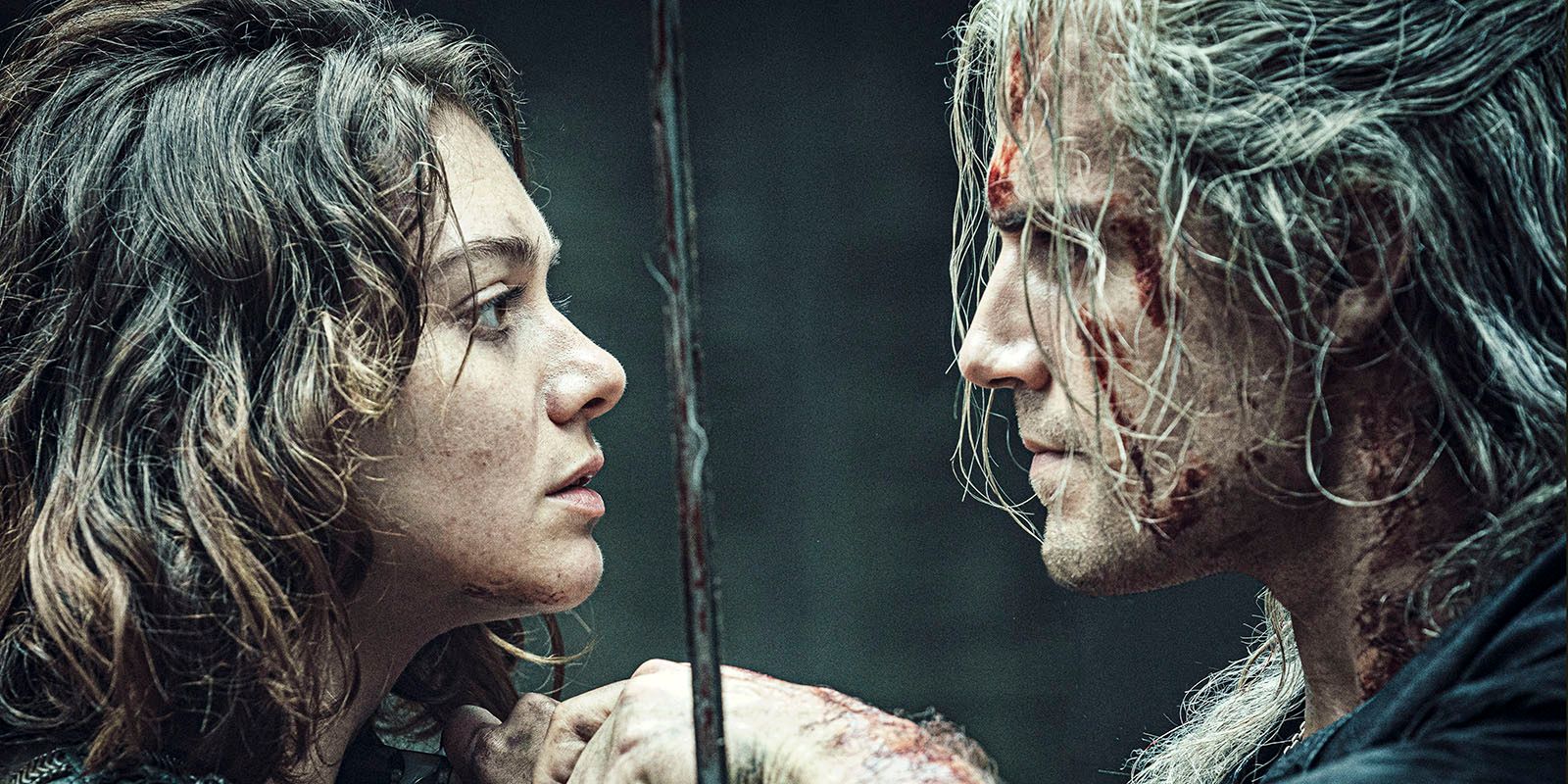 A podcast detailing behind-the-scenes production of The Witcher is coming. Season 1 of Netflix's change of Polish generator Andrzej Sapkowski's grim fantasy of the same name premiered last month to huge gathering festivity, and has even spawned a catchy devotee phenomenon with the "Toss a Coin to Your Witcher" song.
The series follows Geralt of Rivia( Henry Cavill ), a Witcher, a genetically modified human tasked with killing dangerous and magical characters to protect vulnerable townsfolk from threats their armies can't seem to handle. Season 1 of the register defines up the world-shaking plot that brings Geralt into contact with Yennefer of Vengerberg( Anya Chalotra ), a swindler mage, and Ciri( Freya Allan ), an orphaned princess with unknown magical powers and apparent importance to the season's villain, Cahir( Eamon Farren ). The Witcher season 1 is a chronologically twisty make of early incidents, which open up onto a stunning debate in the season finale.
Related: Netflix's The Witcher Timeline Explained
There's a lot going on in season 1, and some changes from The Witcher books have already been explained, but a brand-new podcast from Netflix featuring behind-the-scenes items and discussion by sequence creatives, cast, and crew has been announced by showrunner Lauren S. Hissrich on Twitter. The streak will move three episodes and debuts episode 1 this Wednesday, Jan. 8.
There is a trailer offering tempt sneak peeks of the interviews listed on a SmartURL tie delivered by Hissrich, and that page also says the podcast will be available on PocketCasts, Apple Podcasts, Spotify, and Stitcher, although the trailer is also on Google Play Music along with the previous season of Netflix's Behind the Scenes, which is hosted by Brandon Jenkins. Jenkins has also hosted Netflix's There's Something About Dolemite podcast, and hosted Mogul season 2 at Gimlet Media as well, which utters him a solid background in podcasting and interviewing to guide this pilgrimage behind the camera. Netflix's podcast, though, should preserve followers entertained a little while longer as they wait for The Witcher season 2, which won't arrive until 2021.
There's not too much in the trailer, even though it is does devote a small hint at how the appearance managed to get made in the first place, with a mention that they wrote a symbol directly to Sapkowski and he said it "sounds interesting." The Witcher has had a popular series of video games( which induced Henry Cavill to audition for the role played by Geralt to begin with) but there has been a conflict over licensing rights between the game studio CD Projekt Red and Sapkowski, which thankfully was recently adjudicated. It's nice to hear that even before that part of fortunate report Sapkowski was willing to hear out brand-new activities and potentially support his blessing.
More: What To Expect From The Witcher Season 2
Behind The Scenes season 2 premieres Wednesday, January 8, 2020 on all major podcasting platforms
Source: Lauren S. Hissrich/ Twitter
Read more: screenrant.com