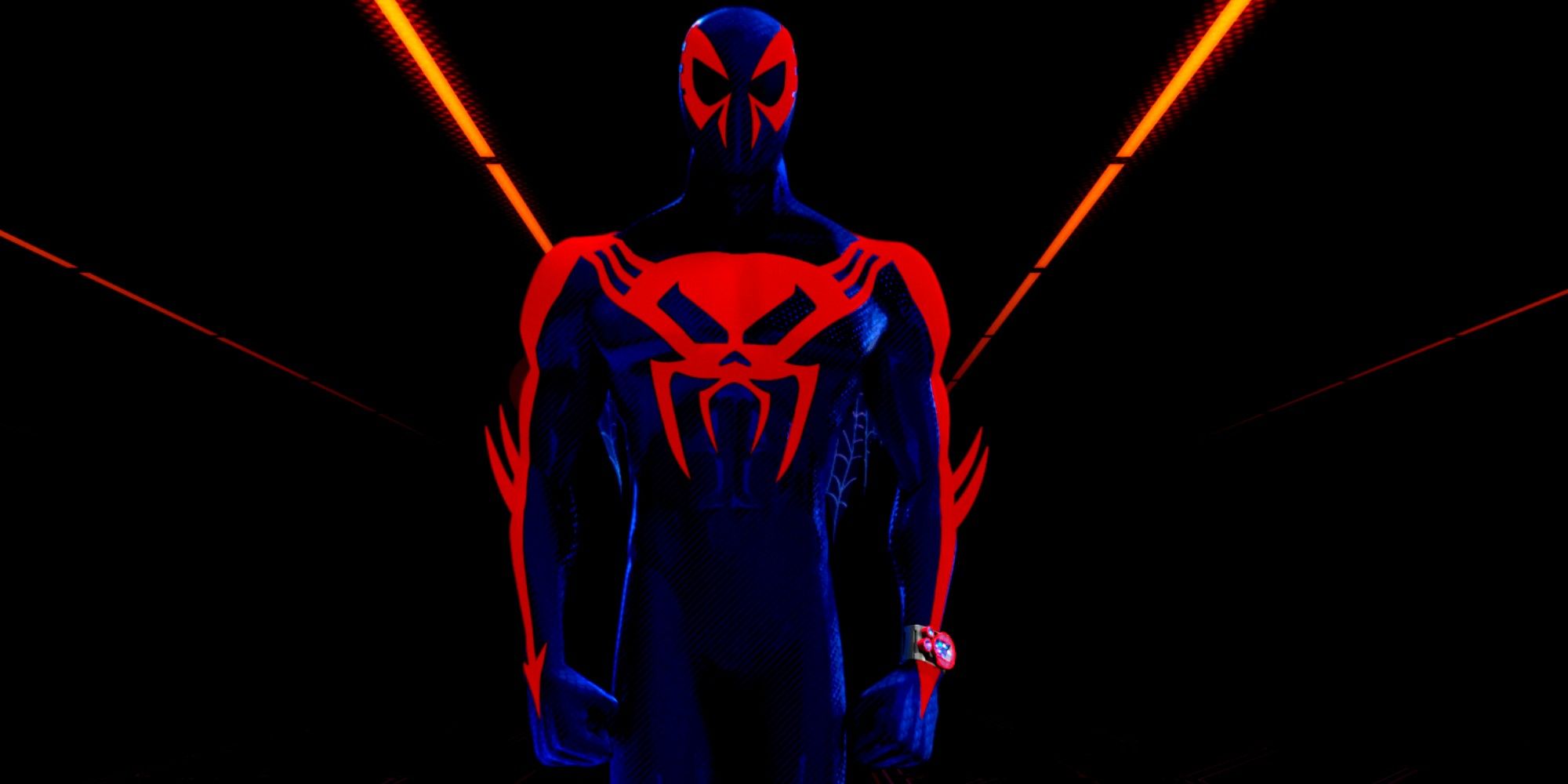 Oscar Isaac dances around the potential reprise of his voice role as Spider-Man 2099 in the upcoming Spider-Man: Into the Spider-Verse 2. Isaac has had a busy year in 2021. He currently has two films in theaters: the film adaptation of Dune, where he plays Duke Leto Atreides, and The Addams Family 2, where he voices Addams family patriarch Gomez Addams. This is in addition to his HBO series Scenes From A Marriage alongside Jessica Chastain and other film projects in various stages of completion.
In addition to Isaac's many upcoming roles, fans look back to his cameo in Sony's 2018 award winning film Spider-Man: Into the Spider-Verse. The film follows Miles Morales (Shameik Moore) as he defeats Kingpin (Live Schreiber) and saves the multiverse alongside different Spider-People from different dimensions including Peter B. Parker (Jake Johnson), Spider-Gwen (Hailey Steinfeld), Spider-Ham (John Mulaney), Peni Parker (Kimiko Glenn), and Spider-Man Noir (Nicolas Cage). Isaac did not have a role within the main plot of the film, however, he had a cameo voice role in the after-credit scene introducing Spider-Man 2099, also known as Miguel O'Hara.
Related: All 12 Spider-Man universe Movies Releasing After Venom 2 (& When)
Fandom reports that when asked about the opportunity for Isaac to return as O'Hara in the upcoming, and highly anticipated, sequel Spider-Man: Into the Spider-Verse 2, Isaac remained vague about his potential involvement in the project. He said he "would love to", but doesn't offer up any confirmation or denial that it will happen. Read Isaac's full comment below:
"I would love to inhabit that character for more as well, so let's hope so!"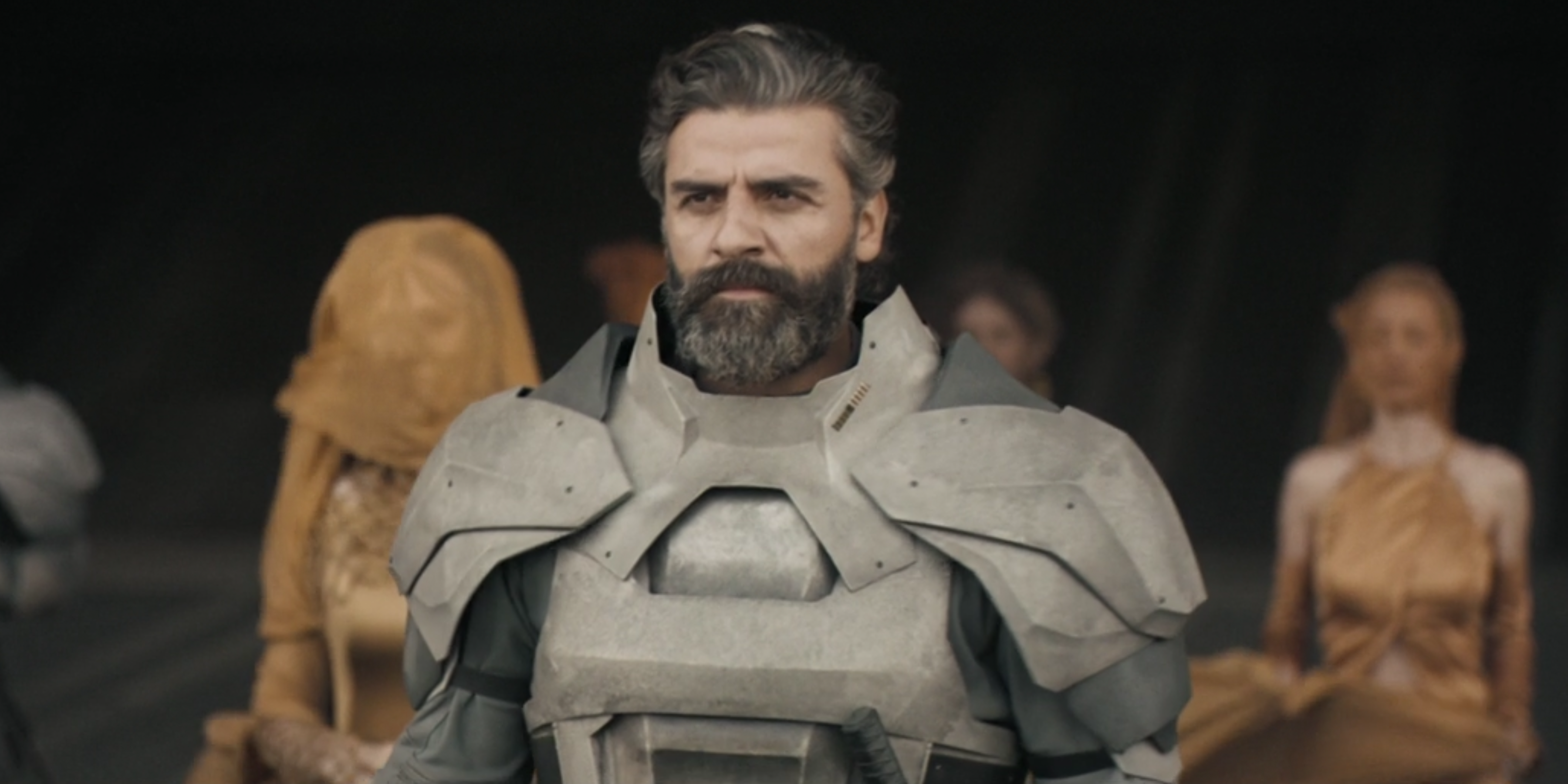 Isaac's cameo as O'Hara in Spider-Man: Into the Spider-Verse is his second of three appearances as a Marvel Comics character. His first role was in the X-Men franchise, where he played Apocalypse in X-Men: Apocalypse in 2016. Isaac's will also be joining the MCU in the upcoming Disney+ series Moon Knight, with a releases date set in 2022, where he has snatched the title role of Moon Knight, also known as Marc Spector. In his interview, Isaac says of Moon Knight that he's excited to play a character who "wasn't on my radar" as a comic book collector in the '90s. Perhaps this enthusiasm for obscure Marvel characters will overflow to O'Hara.
The cast list for Spider-Man: Into the Spider-Verse 2 remains largely unknown, only having Miles (Moore) and Gwen (Steinfeld) confirmed. With so little being known about the sequel, it's hard to know for sure if O'Hara/Spider-Man 2099 will be involved at all. The quite funny after-credit scene did include Spider-Man 2099 prominently as he takes advantage of the newly opened multiverse to travel to Earth 67. If the after-credit scene of Spider-Man: Into the Spider-Verse is anything like the after-credits of live-action MCU films, it will remain a mystery until a proper trailer is released. Given how inconsistent Marvel's after-credit scenes are at providing fans with substantial peeks at upcoming projects, O'Hara could either be making a comeback or he it could remain an Easter egg. Only time will tell how significant Isaac's cameo was to the Spider-Verse.
More: Why Moon Knight Was Such A Huge Risk For Oscar Isaac
Source: Fandom
Read more: screenrant.com