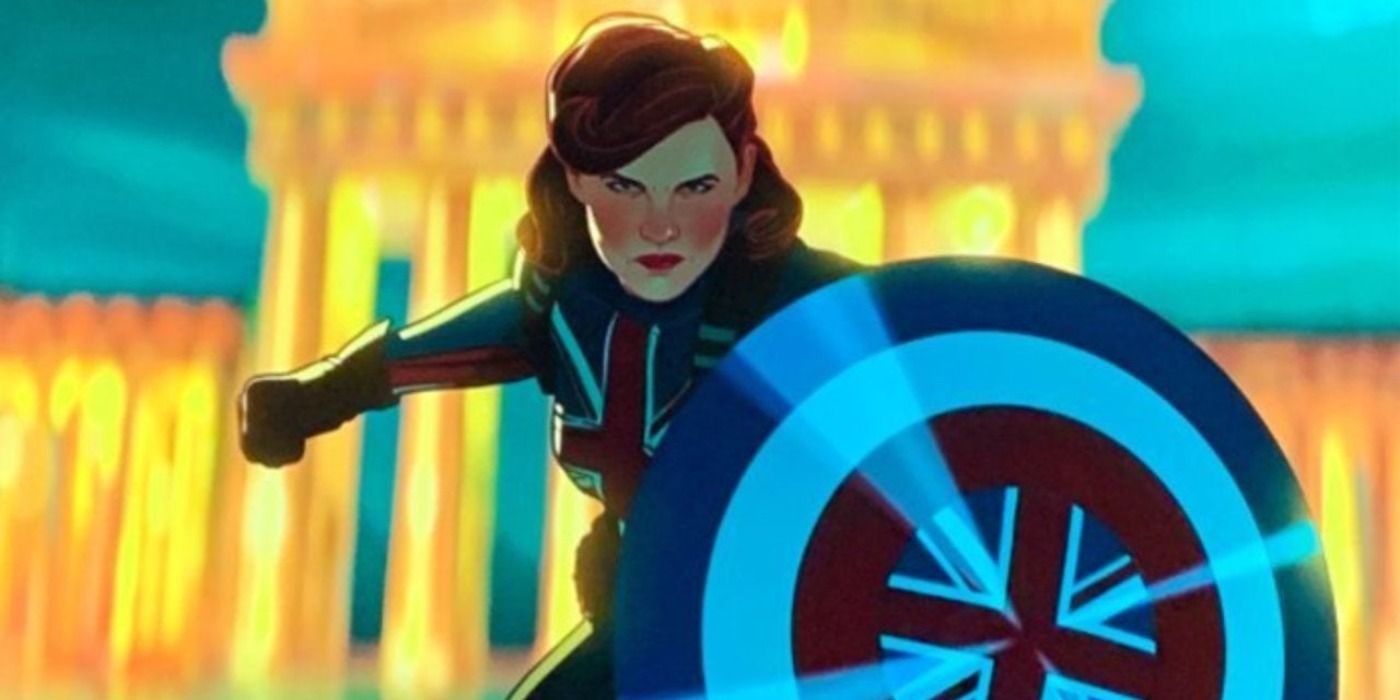 Marvel Studios secretes a preview of the upcoming What If …? premiere featuring Peggy Carter in action. After various weeks of hiatus, the MCU is set to return to the small screen via the work of its fourth Disney+ streak. This time, nonetheless, it's in animated word, with actors from the movies singer their respective references.
Like WandaVision, What If …? will have nine escapades — one less than originally saw when the project was announced by Kevin Feige. This alter, nonetheless, was due to the coronavirus pandemic and how it changed the show's production. Nevertheless, there are plenty of things to be excited about in the upcoming show. Located on the 1970 s What If? comic books, it will revisit particular episodes in the MCU's history, particularly in the Infinity Saga, and imagine how differently things would've went out if certain elements in the narratives were modified. Jeffrey Wright will frisk the show's The Watcher, who likewise performs as its narrator. The propositions of its first three chapters have already been disclosed. They involve Peggy Carter taking the super-soldier serum instead of Steve Rogers; T'Challa and Star-Lord swapping tales, and Loki going to Earth.
Related: Why Some People Are Bothered By Marvel's What If Animation Style
With exclusively several hours away from premiering on Disney +, Marvel Studios is doing last-minute sell by release a clip from What If …? 's premiere episode. Clocking in at time a little over one minute, it presents Peggy on what seems to be her first outing as a super-soldier. She revels in detect her new strengths and cleverness as she easily takes care of her adversaries. Check out the clip below 😛 TAGEND
Click here to watch the original video .
Initially, the events of What If …? were going to be separate from the MCU, making it wouldn't impact anything that's happening on the big screen or other live-action Disney+ establishes. But, after what went down at the end of Loki, with the multiverse released and in chaos, that's no longer the dispute. What goes down in the invigorated succession could simply be incidents from other natures. And since disciplines of worlds are already overlapping with one another after He Who Remains'( Jonathan Majors) fatality, there's now the possibilities offered by them running over to other actualities, including the main MCU one.
There's particular interest in Peggy's episode of What If …? as talks about Hayley Atwell potentially coming back in the franchise to continue with this reality in live-action are already ongoing. In fact, even people who are involved with the show itself are already supporting this idea. For what it's worth, there is still rumors that she could ultimately reprise this super-soldier variant of Peggy in Doctor Strange in the Multiverse of Madness.
More: Huge Endgame Plot Hole Means Steve Couldn't Have Had A Quiet Retired Life
Source: Marvel Studios
Read more: screenrant.com